Service Beyond Your Expectations
As a third generation family business, we inherited a rich legacy of goodwill. Our hard work and dedication to serving our customers have earned us Congressional Recognition from the U.S. House & Senate for customer service excellence.
What Can Loomis Offer Your Laundry?
- Fully stocked service trucks with quality parts and tools
- Resident Field Technicians located strategically throughout our territory allows us to respond quickly to your needs
- Responsive & accessible availability of parts and field service
- All Loomis Labor is guaranteed for 30 days
- Genuine factory parts backed by the industries best warranties
- Technicians are factory-trained and certified specialists
Service & Maintenance Options
Loomis Bros. offers you simple, cost effective service options to protect your investment and keep your laundry equipment running at peak efficiency to assure maximum productivity and prolonged life.
Routine Service As Needed
- Competitive hourly service rates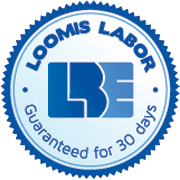 - Exclusive "Loomis Labor Warranty" guaranteed for 30 days
- Our factory trained service technicians provide superior service allowing us to respond very quickly to your needs
- Modern service vans are equipped with the parts, specialized tools, and equipment needed to get you up and running fast
- Factory-authorized service, quality genuine factory parts, and friendly customer service representatives provide the professional service experience you deserve
Planned Maintenance Agreements
Let our technicians protect your investment and help prevent lost productivity with one of our affordable Planned Maintenance Agreements (PMA)
Prevent small problems from turning into major ones
Increase productivity and longevity of equipment
Includes lubrication, minor adjustments, and a general inspection of the equipment with recommendations for future repairs
Flexible agreements will cover all travel, labor, and materials to perform specified factory recommended maintenance
Preferred Customer Status
Evaluation sheets for management
Customized Service Agreements
Our service department can develop a custom-tailored service plan to meet your individual needs. Whether it's a simple plan where we call to remind you that it's time to schedule maintenance, or a complete Total Maintenance Management solution, we will work with you to develop the program that is best for you.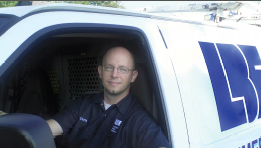 Why Choose Loomis?
70 years of laundry experience
Complete structure of support from sales to service
Third generation family-owned business
Parts when you need them
Factory-trained resident field technicians
30 day guaranteed labor
Friendly customer service representatives
"Our factory-trained resident field technicians located strategically throughout our area of service are a key part of our strategy for servicing you better and faster."
Matt Lamons, President